Do things for better research with nXr, which can never be done with traditional reference managers and citation tools
Write well-substantiated manuscripts with no quotation or citation errors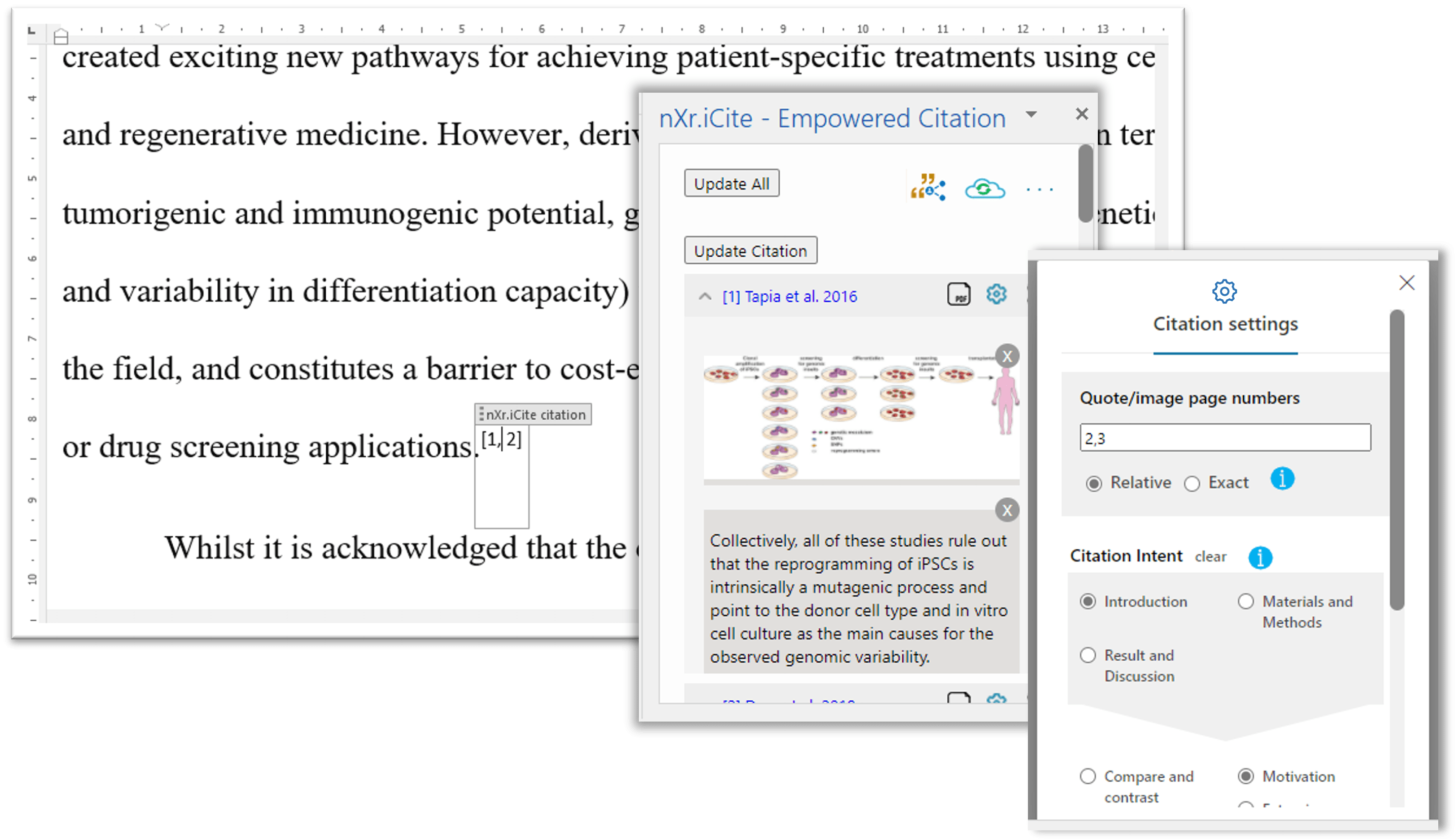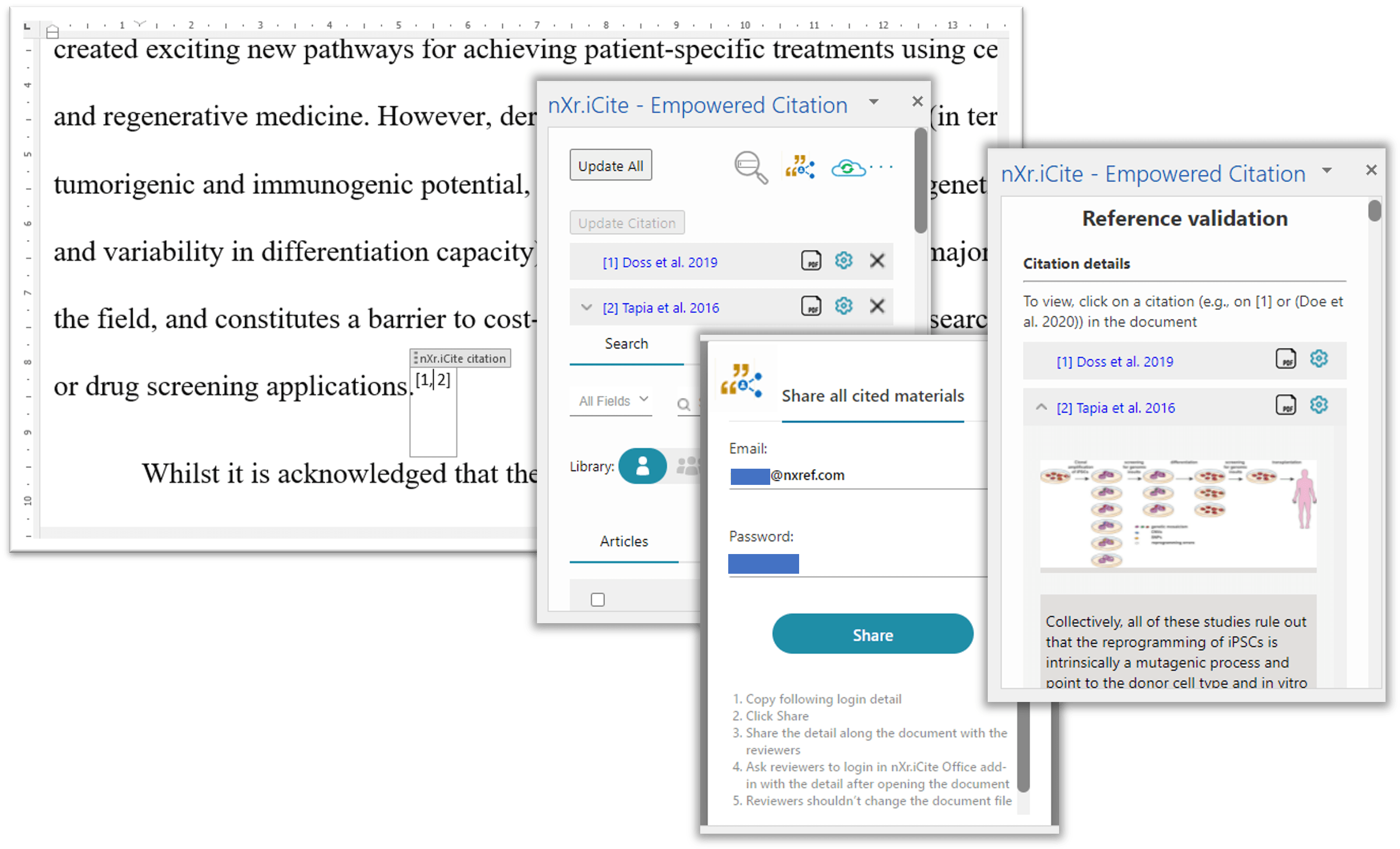 Fast-track writing assessment or peer-review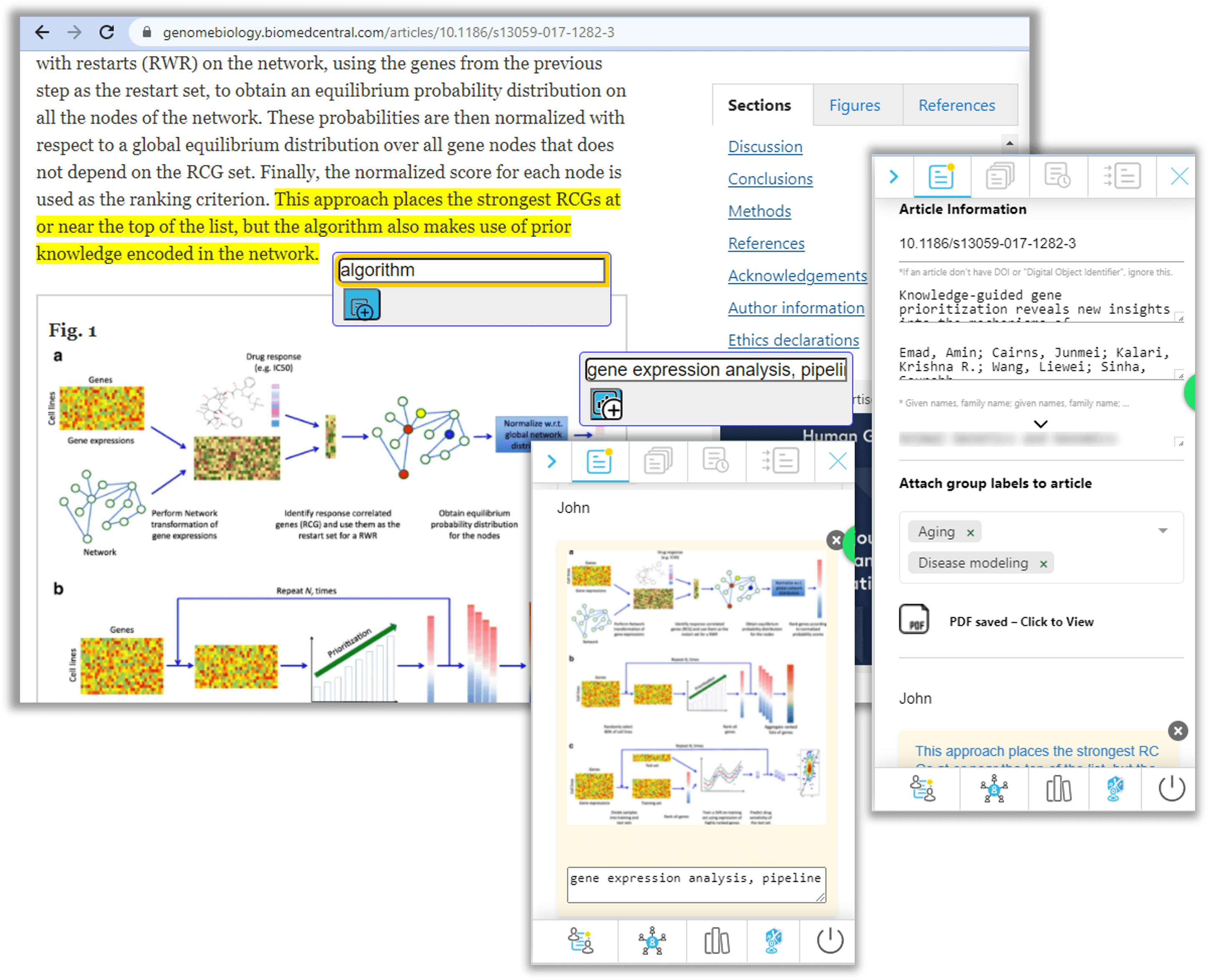 Write effectively from a broader knowledge base
Collect quotes/images faster, even while searching and browsing for articles
Create annotated bibliography documents quickly and easily
Gather quotes/images from various sources under a topic and cite based on them
Access millions research papers, made freely available by funders (powered-by Unpaywall)
Write research manuscripts faster
Quote/image searchable library and citation tool
View quotes/images side by side while writing
Make writing skeleton by pasting quotes or topics with citations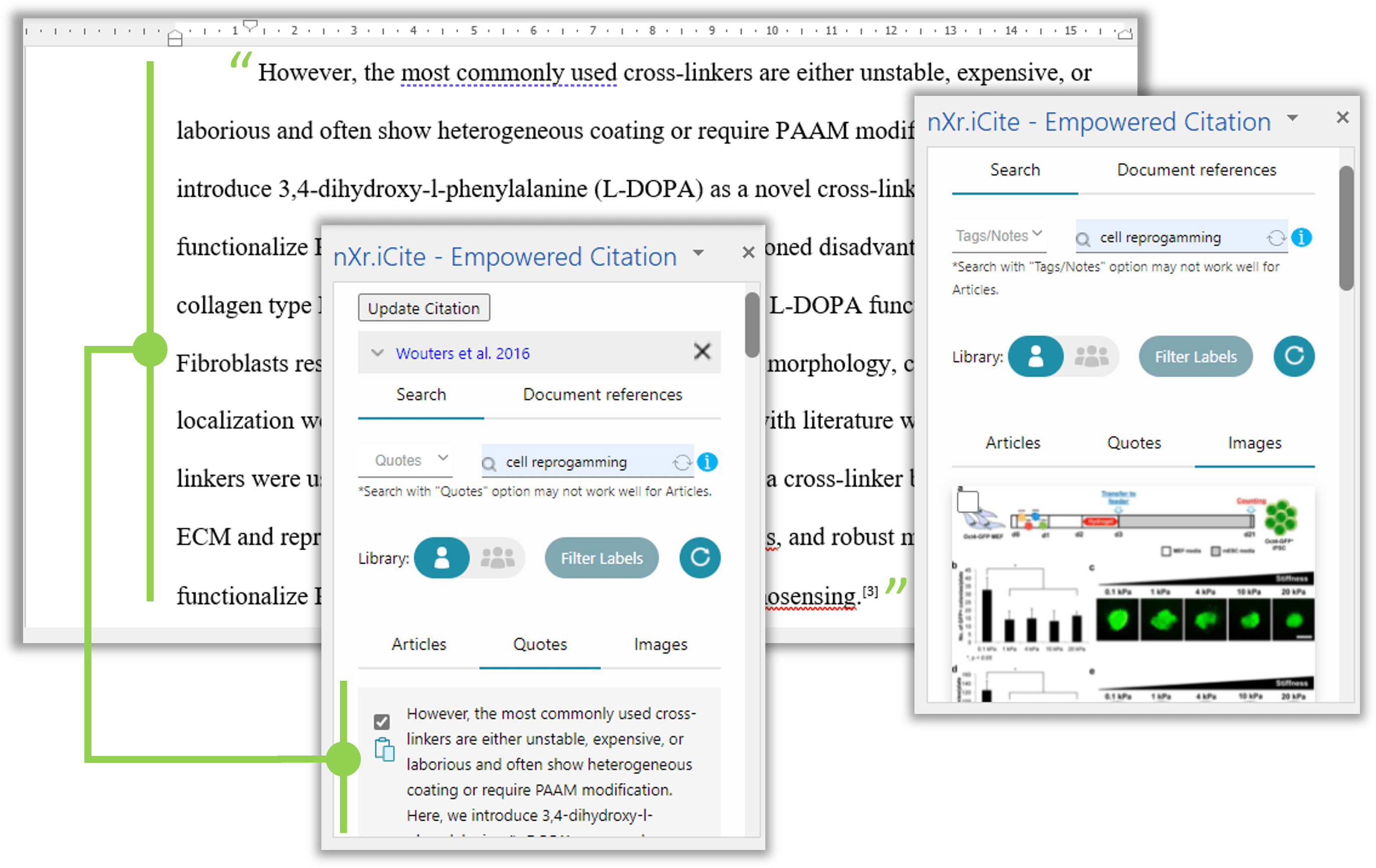 nXr connects all
stakeholders for
better research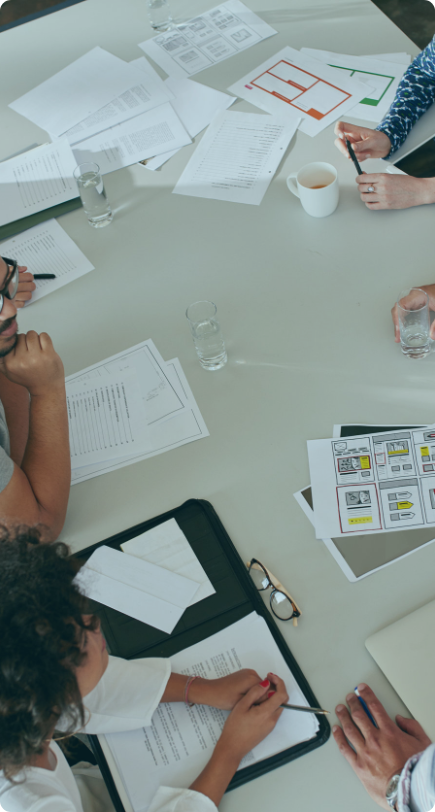 Collect quotes/images quickly with custom comments/tags at any time from anywhere.
Quick searching and filtering of articles, quotes and images in three separate tabs in the library and citation tool.
Cite directly based on quotes/images, provide citation intent and more for writing well-substantiated research manuscripts with accurate and unambiguous citations.
Share all the cited materials with mentors/reviewers for accelerating peer review.
Get access to the cited quotes and images from the authors to peer review their manuscripts.
Validate the writing of a research manuscript with the cited materials side-by-side without leaving the document.
Link out to the references directly from the manuscripts.
Automatically integrate all research group members' literature review and annotations in an individual user–group switchable knowledgebase/library.
Add new students or researchers in the library with a click.
Guide students/researcher article collection by introducing article grouping labels related to the group research objectives.
View group annotations, share articles in the group and access group "Latest Read" with a click.
Automatic sharing of cited materials to group members when the research manuscript is shared.
Accelerate quality peer review by making cited quotes/images, citation intent, and more available to the reviewers.
Provide journal readers with a better reading experience by showing all the cited materials in the published article.